Yaquina Head Lighthouse, Oregon, USA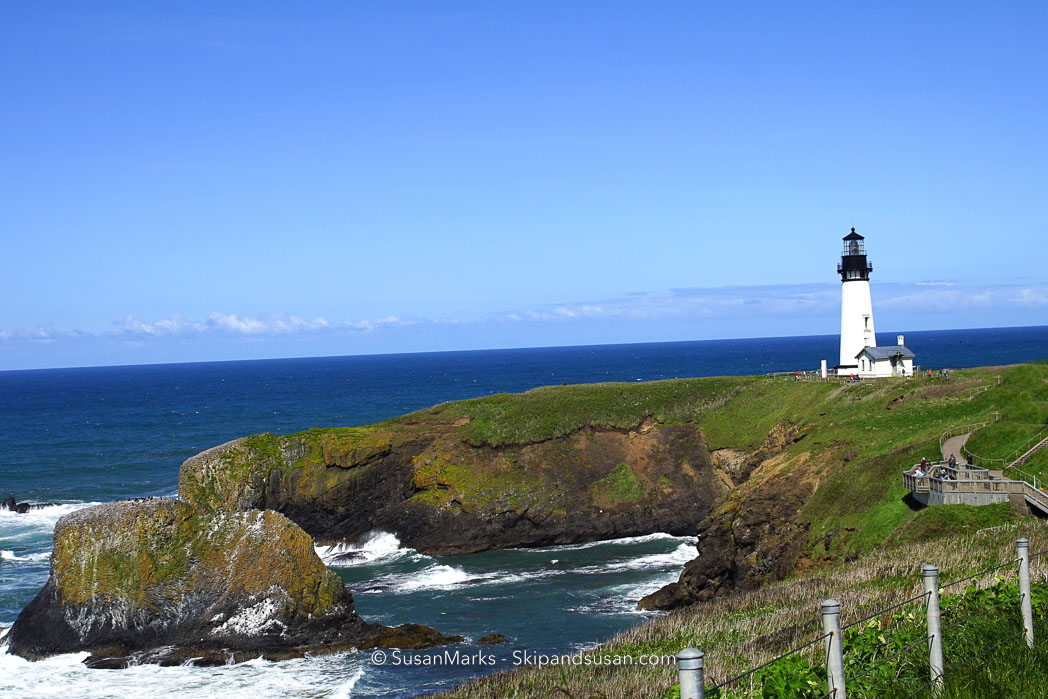 Have you been traveling this year? Like us, you've probably put traveling on hold due to the pandemic, and of course many destinations are still closed. So while we are all "on-hold", Skip and I thought we would share photographs from some of the great places we previously visited.  If you see a travel destination you are interested in – please make a note so you can visit in the future!
Our first travel destination to share is the Yaquina Head Lighthouse located in Oregon, USA near the mouth of the Yaquina River near Newport at Yaquina Head. The lighthouse was built in 1871, decommissioned in 1874 and officially restored in 1996.  The lighthouse is listed in the National Register of Historic Places and is believed to be the oldest structure in Newport, Oregon.  This is a great place to visit for one of your future travels.  Isn't this a great lighthouse?!?!?!