Wave Crash – Road to Hana, Maui, USA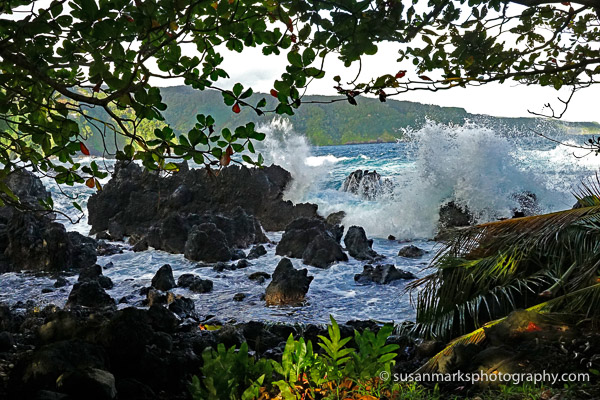 If you ever travel to Maui, Hawaii, USA, please make time to travel The Road to Hana.  This is a winding, sometimes treacherous drive on the North to North East side of Maui. In spite of some difficult driving, this area is absolutely beautiful – I can't wait to share some amazing photographs with you!
This first photograph was taken at about milepost 32 near Waianapanapa State Park, known for its blow holes and natural stone arches.  This area is incredibly breathtaking with huge waves crashing everywhere.  Isn't this an amazing landscape?!?!?